WHAT IS KALE?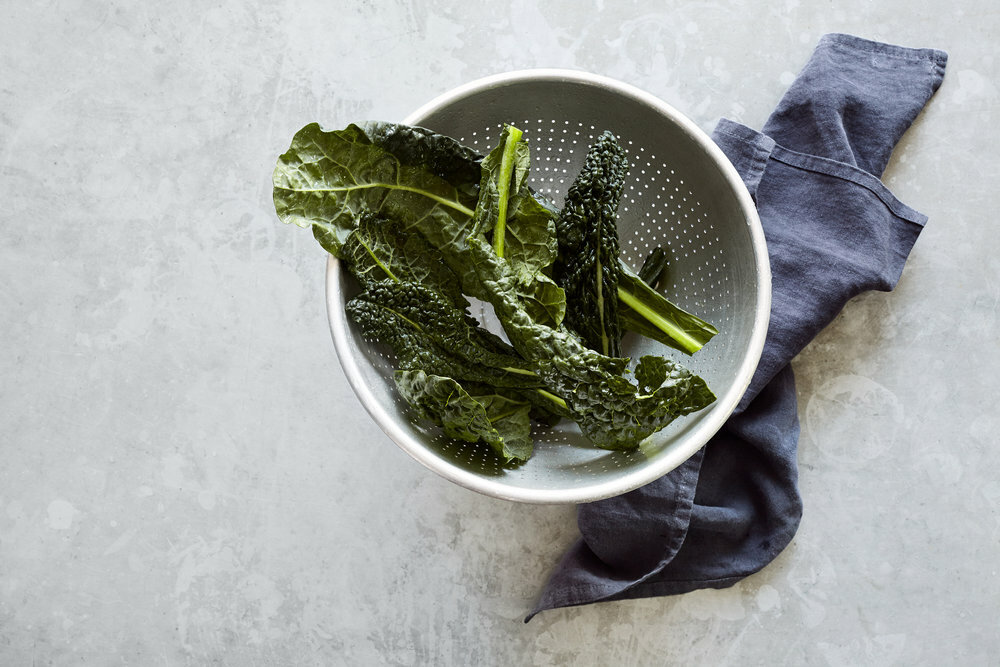 WHAT IS KALE?
Kale is a leafy vegetable, and belongs to the brassica plant family, which includes broccoli, cabbage and Brussels sprouts. There are lots of varieties of kale, in colours ranging from dark green to deep red and even purple. The leaves can be smooth, serrated or curly.
HOW TO COOK KALE
You can eat younger leaves raw, straight off the plant – they're delicious as part of a winter salad. The larger leaves are a lot coarser and more fibrous, so may need chopping or shredding, and if the stalks are tough and woody, you may also need to remove them. You'll need to lightly cook the coarser leaves – try steaming, boiling or sautéing it and serving as a simple side dish, or as part of stir-fries, soups and curries. Kale goes really well with garlic and chilli, and is also delicious in simple pasta dishes with some Parmesan grated over the top.
NUTRITIONAL BENEFITS OF KALE
Kale is packed with vitamin C, which our bodies pretty much need for everything including the healthy function of the immune system. It is also a good source of vitamin K, which is important for healthy bones, and folic acid, which is essential during pregnancy. Kale is also a great source of vitamin A. Vitamin A is great for the immune system as well as the skin.